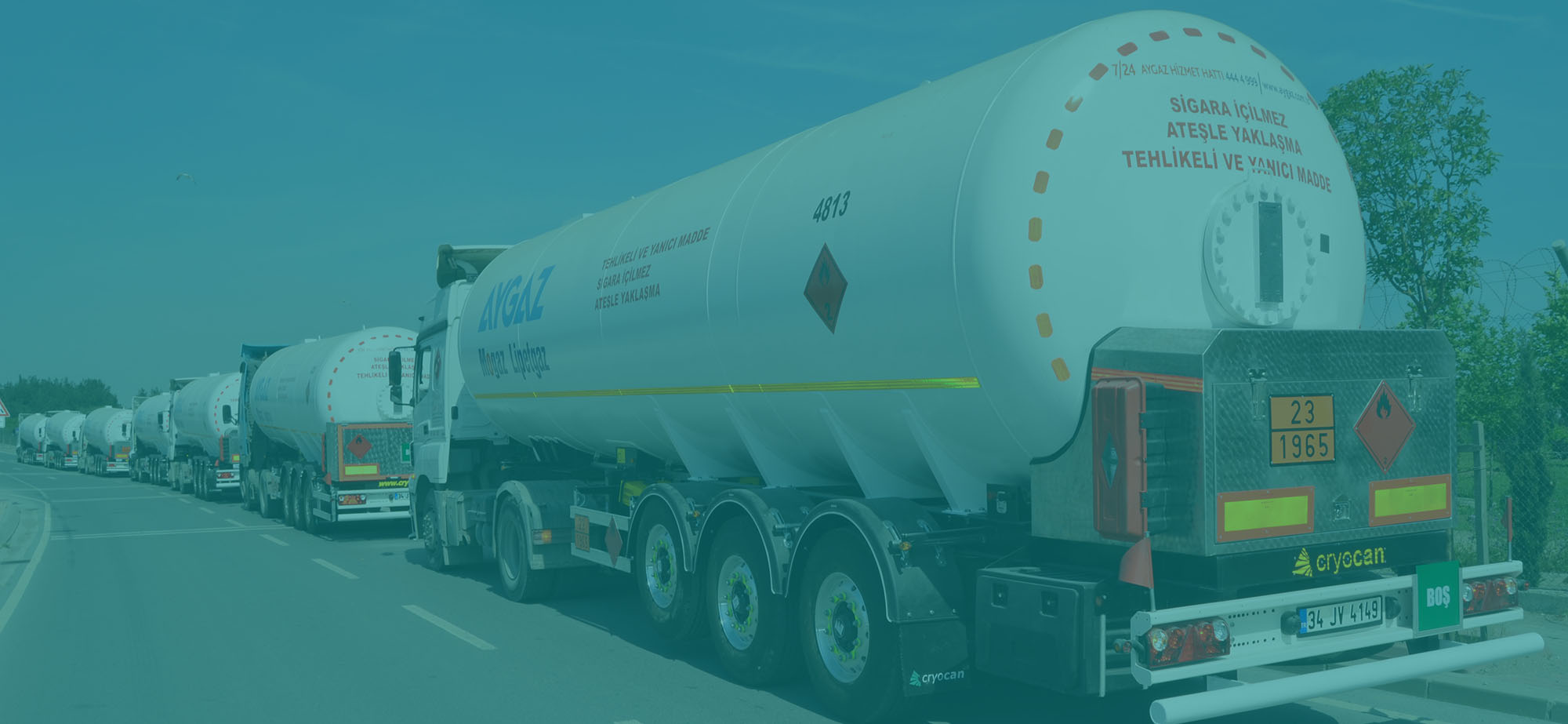 INSPECTION & TEST SERVICES
1.A. As the inspection center authorized by TSE and the Ministry of Transport, Maritime and Communications; Testing and inspection services of tank, tanker and containers transporting dangerous substancesaccording to ADR legislation.
Examination of documents
Design features Control
Tank internal Control
Tank external Control
Hydraulic pressure test
Vacuum testing
Leak Testing
Water capacity Determination
Service equipment Inspection
Steel construction Frame inspection
Mechanical tests
Non-Destructive Testing
Test report, certification and marking control
As a result of the checks and tests made, Intermediate or Periodic Examination Certificate is issued by the local authority TSE.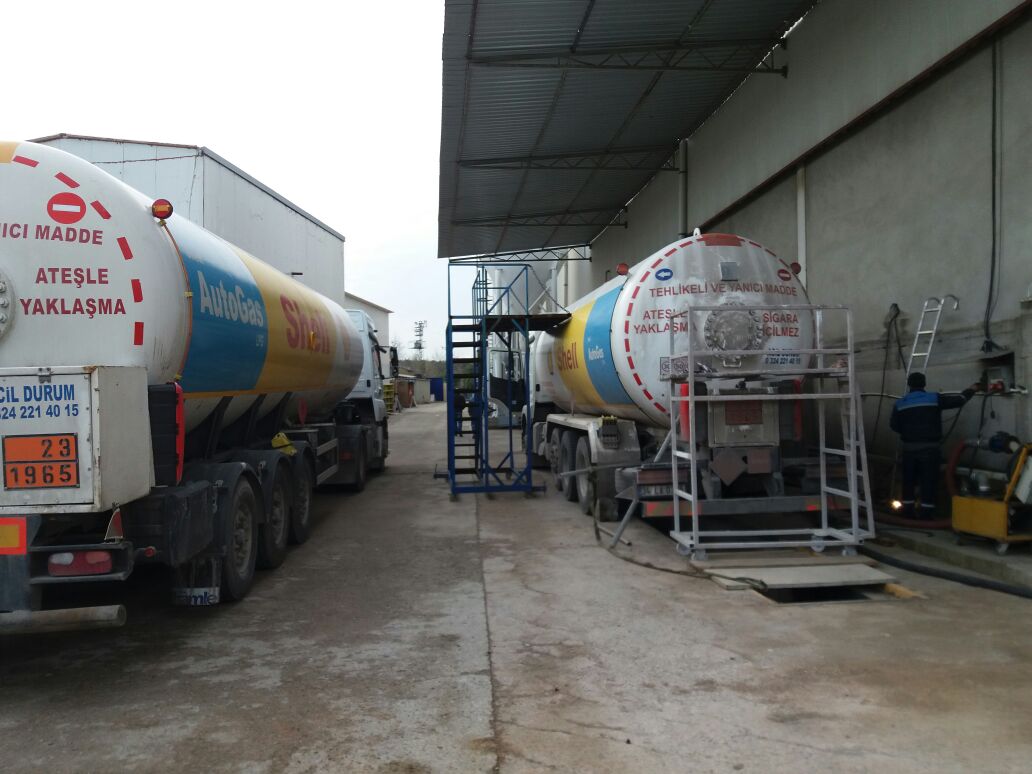 1.B. EN 12817 & EN 12819 & EN 21009-2 etc. Testing and inspection services for pressure or non- pressurised tanks operating in accordance with standards.
Visual inspection of tanks and equipment.
Functional testing of valves and other accessories.
Leak testing
Vacuum measurement
Assessment of any changes in the installation and operating conditions of the environment
Safety valves are dismantled to check on / off pressures
The accredited organization supervision and periodic control report In case of a request for the outcome of controls and tests made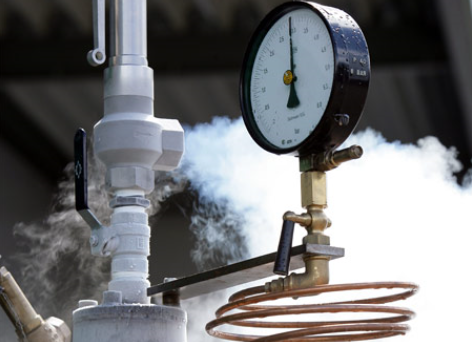 1.C. Life-cycle Asessments
Taking into account the relevant damage mechanisms, Life-cycle studies are carried out by Cryocan engineering team work on the basis of units and plants or on the basis of equipments.
In industrial plants, the equipments, during service-life, are exposed to fatigue and damage due to the loads (pressure, vibration, etc.) and operating conditions (temperature, corrosive environment, etc.). On the basis of the equipment or the plant, the risk assessments and the possible damage mechanisms are examined and the control calculations and service-life calculations are made and reported. Life-cycle determinations are mainly applied to waste heat boilers, steam lines, static equipment operating under high temperature and pressure in power plants. Damage mechanisms to be considered;
Thermal Fatigue
Thermo Mechanical Fatigue
Wear and Corrosion
Creep
Thermal Aging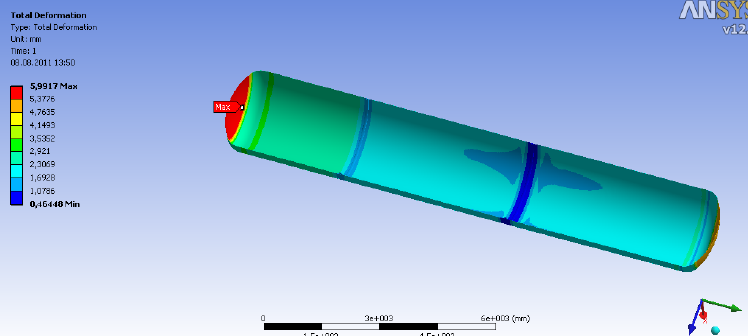 1.D. Electrical System Controls
The safety measures that are not taken in the equipments which are operated by electricity may cause the loss of life and property.To ensure the safe and continuous use of the electrical installations and systems, the periodical control and tests of the electrical equipments and installations are done.
Our Cryocan technical service team performs periodic checks with our Electrical Engineers in this area and corrects problems with the necessary corrective and preventive actions in case of inconvenience.
Electrical Installation Compliance Controls
Grounding Measurements
Lightning Rod Installation Measurements
Cathodic Protection Measures
Electric Panels Thermal Camera Measurements
Stray Current Relay Controls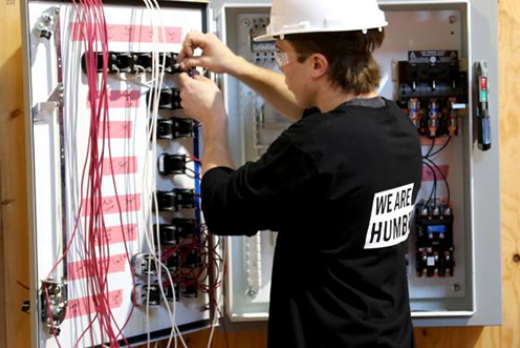 1.E. Paint and Coating Inspection Services
Coating, paint checks and error analyzes conducted by Cryocan technical service team ensure that your assets are protected and that prospective corrosion-resistant lines are avoided.
Controls are carried out with our NACE certified Level 2 personnel and our calibrated dye control devices. Failure Mode and Effects Analysis (FMEA) are done and the result is reported by our paint specialists.
Post-paint coating thickness, hardness, durability and color tests
Pre-paint surface checks
Paint application supervision
Paint damage checks and analyzes
Holiday tests

2.A. Equipment Maintenance
Cryocan technical service team undertakes turnkey maintenance of storage tanks, pressure vessels, pipelines, heat exchangers, steam boilers, waste heat boilers and all related equipments of LNG, LPG, LIN, LAR, LOX, LCO2, FUEL OIL, NH3 and etc.
Partaking in storage facilities, chemical plants and mining facilities. Maintenance and overhaul may include inspection activities, analyzes, tests and sourced repair. We undertake and manage all processes on a turnkey basis.
Welded Repair Activities
Head and Shell Repair
Manhole and Nozzle Revisions
Line Repair Activities
Spool Manufacturing and Assembly
Leak Repair
Vacuum Measurement and Vacuum Process
Calibration of measuring instruments
Non-Destructive Testing
Thickness Measurements
Sandblasting & Painting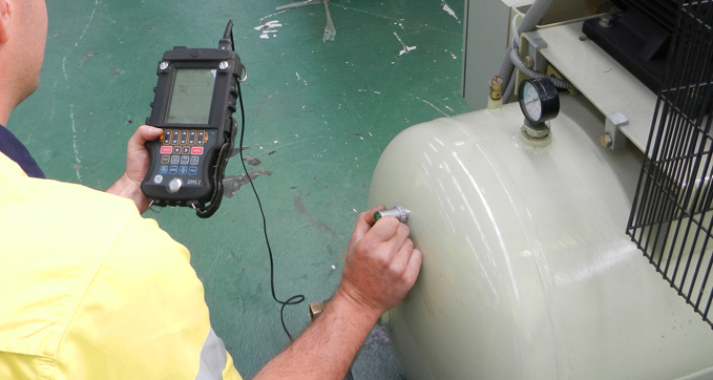 2.B. Valve Testing And Maintenance
As Cryocan technical service team, we carry out the periodic testing and maintenance of the safety valves and pressure vacuuming vents which are used to protect the equipment pipeline under internal pressure by vacuum.
The maintenance activities are certified with the participation of the surveillance companies if requested. In addition to the maintenance certificate, surveillance firms are given testimony certificates at the end of the work to our customers.
The difference we have with Cryocan is that only the tests of the valves should be carried out by carrying out repair activities in the areas of possible leakage and operation. Main activities are described below.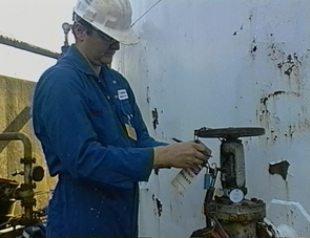 Safety Valves ;
Dismantling and Cleaning Activities
Control of seating surfaces and repair
Spring mechanism corrosion and fatigue checks
Leak tests and set pressure applications
Marking and painting
Pressure Vacuum Valves;
Dismantling and Cleaning Activities
Weight controls
Set value controls
Labeling and painting
Valves;
Dismantling and Cleaning Activities
Control of seating surfaces and repair
Functionality Tests